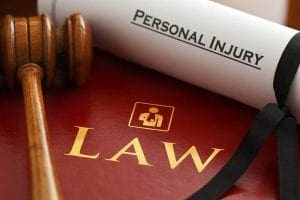 New Prime Inc. retaliated against a truck driver by blacklisting him in the commercial transport industry after he sought medical attention for a work-related injury. OSHA ordered New Prime to pay the former employee $100,994.24 in back wages and damages and take other corrective action.
The driver notified his supervisors in October 2008 that he sustained an on-the-job back injury and was seeking medical attention. In November, he provided documentation that the condition was serious enough to prevent him from returning to work because he had been prescribed medications that made operating a commercial motor vehicle unsafe. In July 2009, the driver's physician released him for full duty. He opted not to return to New Prime Inc. and began seeking employment elsewhere in the industry.
After being rejected for a job, the driver learned New Prime Inc. had submitted damaging and misleading information about his employment on a DAC (Drive-A-Check) report. OSHA ordered New Prime Inc. to pay the former employee lost wages, including interest, of $41,373.34, covering the time between July 1, 2009 and April 1, 2010; $40,000 in compensatory damages for pain, suffering, emotional distress and loss of home and property; and $20,000 in punitive damages in light of the company's reckless and callous disregard for the worker's rights under the STAA. The company must also expunge the complainant's employment and DAC Report records of any reference to his unlawful termination.
"Blacklisting an employee and sabotaging a worker's career is unacceptable. It can have a dangerous ripple effect if employees are compelled to drive when unwell or under medication because they are afraid they will lose their livelihood," said Robert Kulick, OSHA's regional administrator in New York, whose offices conducted the investigation. "OSHA will not tolerate employers retaliating against its employees for reporting violations, including forcing employees to operate commercial motor vehicles when doing so would be unsafe for the driver and the public."
If you are a driver and believe you have retaliated against or blacklisted, please contact trucker lawyer Robert Boulter for a free consultation at (415) 233-7100 or at [email protected].
REQUEST A FREE CONSULTATION
Fill out the form below to receive a free and confidential initial consultation.